Addyi 100 mg is the original licensed and approved medication for the loss of sexual desire. Very few women are aware of the fact that there are medicines available like Addyi 100 mg that treat female sexual disorders (FSD). Our online pharmacy is a one-stop shop for all types of medication related to sexual dysfunction and we hope this allows women and men the chance to enjoy a more rewarding sex life.
Shopping online for medications that usually require a prescription can provide many benefits. Online pharmacies like this one often offer lower prices than traditional pharmacies, making it more affordable to purchase the medications customers need. Additionally, online pharmacies often offer a wider range of medications than what is available in a traditional pharmacy, making it easier to access medications than seeing a doctor.
Furthermore, shopping online for medications can be more convenient than going to a traditional pharmacy, as customers can buy Addyi 100 mg and have it delivered directly to their doors. Online pharmacies also often provide additional information about the medications they offer, such as side effects, interactions with other medications, and dosage instructions that traditional pharmacies do not have time to go through
What is Addyi 100 mg?
The medication Addyi 100 mg is used to treat female sexual dysfunction, specifically Hypoactive Sexual Desire Disorder (HSDD). It is a non-hormonal tablet usually available on prescription that is taken once daily to increase sexual desire in pre-menopausal women. The active ingredient in Addyi 100 mg is called flibanserin and it forms a part of most medicines for female sexual disorders.
Female sexual dysfunction is a condition that can be caused by physical, psychological, or relationship issues. It can manifest in four ways: low sexual desire, difficulty becoming aroused, difficulty with orgasm, and pain during intercourse. Low sexual desire, or Hypoactive Sexual Desire Disorder (HSDD), is the most common type of female sexual dysfunction.
HSDD is estimated to affect between 10-15% of pre-menopausal women in Australia. It is characterised by a decreased interest in sexual activity and can have a significant impact on quality of life. Studies have shown that Addyi 100 mg can have a positive effect on women with HSDD, with an improvement in sexual desire seen in a high percentage of women who use this product.
How Does Addyi 100 mg Work?
The best-selling medication used to treat female Hypoactive Sexual Desire Disorder is Addyi 100 mg. It works by increasing the activity of dopamine and norepinephrine in the brain, which are neurotransmitters associated with sexual desire. Addyi 100 mg contains the active ingredient flibanserin, which is a serotonin 1A receptor agonist and 5-HT2A receptor antagonist.
Studies show it binds to certain receptors in the brain and modulates their activity to increase dopamine and norepinephrine levels. By increasing dopamine and norepinephrine activity, Addyi 100 mg can improve sexual desire in pre-menopausal women. Studies have shown that this medication increases sexual desire in the women who take it. Improved sexual desire can then lead to increased levels of arousal, and better satisfaction during sexual activity.
The benefits of a better sex life for women go beyond the obvious physical pleasure. A better sex life can lead to improved self-confidence and self-esteem, as well as improved relationships and communication with partners. Additionally, improved sexual desire and satisfaction can lead to improved mental health, including reduced stress and anxiety. Ultimately, Addyi 100 mg can provide many benefits to women who suffer from HSDD.
How to Take Addyi 100 mg
The recommended dosage for adults treating hypoactive sexual desire disorder using Addyi 100 mg is a single 100 mg tablet a day, taken at the same time every day. It is important to take the medication for a full four weeks to see the full effects of the medication. Start on this dosage and if it is ineffective, discuss the situation with a medical professional. It is also advisable to take the medication with a full glass of water to break down the pill.
Along with taking Addyi 100 mg, certain dietary and lifestyle changes can help improve the effectiveness of the medication. Eating a balanced diet, getting regular exercise, and limiting or avoiding alcohol can all help to improve sexual desire and satisfaction. Additionally, it can be beneficial to focus on mental and physical relaxation techniques, such as yoga, breathing exercises, and mindfulness.
Various exercises can help to improve sexual desire and satisfaction. A recent study found that pelvic floor exercises, such as Kegels, can help to improve sexual arousal, desire, and orgasm intensity in women. Additionally, mindful sex exercises can also help to increase pleasure and satisfaction during sexual activity. These exercises include focusing on breathing, movement, and sensation, as well as communication between partners.
How Long Does Addyi 100 mg Last?
Although Addyi 100 mg needs to be taken for 4 weeks until the effects are felt fully in treating women with low sexual desire. The effects of the medication typically begin to be felt within an hour of taking the dose and reach peak effectiveness after around two hours from taking the medication. However, the onset of the effects can be felt as early as 4-8 minutes if taken on an empty stomach.
To ensure maximum effectiveness, it is recommended to take the medication one hour before engaging in any sexual activities. Once the peak effects are noticed, the medication is effective for up to 24 hours. However, if taken with food or alcohol, the effects may be dampened. Therefore, it is advised to avoid eating or drinking anything at least 2 hours before taking the medication to ensure the best possible results.
To maximize the effectiveness of the medication, it is important to take the dose at the same time each day. Additionally, it is important to avoid taking other medications that could interact with Addyi 100 mg, as this could reduce its effectiveness. Additionally, it is important to follow the instructions that come in the box regarding the dosage and frequency of taking the medication.
Is Addyi 100 mg Safe?
It is important to note before deciding to buy Addyi 100 mg that like any medication it has some potential side effects and should only be taken after consideration of these. The simplest way to minimise exposure to side effects is to use the medication according to the guidelines created by the manufacturer. To get a better understanding of adverse reactions, read the more common side effects in the list below:
Dry mouth
Fatigue
Nausea
Insomnia
To see a more comprehensive list that includes all potential side effects and signs of allergy to the medicine, check the patient information leaflet on our website. If side effects persist for more than 24 hours, patients should stop using Addyi 100 and speak to a medical expert as soon as possible. If the patient is currently using other medication they are recommended to check for any potential contraindications before choosing to buy Addyi 100.
To further safeguard our patients from potentially negative experiences, we only stock Addyi 100 mg manufactured at production facilities that are FDA-approved. This ensures that the measurements of active compounds are accurately stated on the packaging and helps to avoid unintended overuse. Sticking to a minimum effective dosage will also help to protect against unwanted effects.
Can You Buy Addyi 100 mg Over the Counter in Australia?
In Australia, it is only possible to buy Addyi 100 with a prescription from a doctor. Women who are suffering from low sexual desire can make an appointment with their general practitioner (GP) to get their condition diagnosed and get the appropriate medication to treat it. However, people with a prior diagnosis or who are certain of their condition have other options to get a hold of Addyi 100 mg.
Fortunately, with the emergence of online pharmacies like ours, it is now possible for Australians to buy Addyi 100 mg online, without the need for a prescription. This makes it much easier for women to access the medication they need when they need it, without having to visit their doctor for a prescription. It also saves from what can be an uncomfortable conversation with a doctor about intimacy.
We believe that adults should have access to the medication they want when they need it, without having to go through the hassle of obtaining a prescription. By providing access to Addyi 100 mg without a prescription, we are helping to ensure that women can access the medication that improves their sex lives in a way they choose.
The Benefits of Addyi 100 mg
The women who buy Addyi 100 mg get a non-hormonal treatment option that can help restore their sexual desire and get more enjoyment from sex. It is the first of its kind and has been found to be a particularly effective treatment for female hypoactive sexual desire disorder (HSDD). While this drug may not be the answer for every woman suffering from low libido, it can be a safe and effective way to boost their libido and restore sexual desire.
The primary benefit of choosing to buy Addyi 100 mg is that it can help women restore their desire for sex and deepen their enjoyment. Addyi 100 mg works by targeting the nerve pathways associated with sexual arousal and helping to stimulate them, leading to an improved sex drive. Additionally, improved sexual desire and satisfaction can lead to increased energy levels and more success in work and life.
Ultimately, Addyi 100 mg can be a great solution for women looking to restore their sexual desire and get more enjoyment from sex. We believe fulfilling sex is the right of every woman and that access to medication that helps with this should be accessible and cheap to buy. Being able to buy Addyi 100 mg anonymously and easily means that more women can get treatment and start enjoying intimacy again.
Where Can I buy Addyi 100 mg Near Me in Australia?
The simple answer to the question of where to buy Addyi 100mg in Australia prescription-free is online. Not only is the delivery fast, but the service is also completely discreet. This means that customers can purchase Addyi 100 mg with no worries about their privacy. Additionally, customers will not have to wait in long lines at a pharmacy or be subjected to any of the traditional hassles associated with buying medication.
When it comes to the availability and price of Addyi 100 mg, online pharmacies provide the most convenient and cost-effective option. Traditional pharmacies often have limited supplies of medications like Addyi 100 mg, and it may be difficult to obtain a prescription. On the other hand, online pharmacies often have a wide variety of options and can provide more competitive pricing than high-street stores.
All in all, online pharmacies are the most convenient and least time-consuming way to have a choice between medical treatment options. Buying medication online allows customers to compare prices, read reviews, and make an informed decision about the best treatment for their needs. Women can also can save time and money by avoiding the hassle of having to visit a traditional pharmacy to buy Addyi 100 mg.
Where to Buy Addyi 100 mg in Australia?
Place an order for Addyi 100 mg by clicking the link at the bottom of the page. Select your medications from the dropdown menu and add items, keep an eye out for bulk discounts. Choose from Visa, MasterCard, or Bitcoin as payment options, and add your chosen shipping address carefully. Bitcoin payments come with bonus gifts of free Addyi 100 mg tablets with orders of that specific medication.
Most orders are delivered within 3-7 days, but rural addresses may take longer. You will receive a confirmation upon payment and an email with a tracking number upon dispatch. For further questions, check our FAQ page or contact our customer service team via live chat, phone or email.
We deliver Addyi 100mg to all six Australian states: New South Wales, Victoria, Queensland, Western Australia, South Australia, and Tasmania! Our most popular delivery destinations include Sydney, Melbourne, Brisbane, Perth, Adelaide, Gold Coast, Canberra, Sunshine Coast, Wollongong, Hobart, Geelong, Townsville, Cairns, Darwin & Toowoomba!
Buy Addyi 100mg today at www.kamagra4u.com too give your sexual health the attention it deserves.
Recent Blogs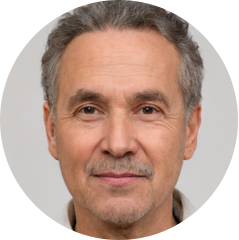 Reviewed by:
Upon graduating from Macquarie University in Sydney with a master's degree in writing and English literature, Dr Coleman initially specialized in content writing. Rubens passion for the medical industry grew from the years of experience he gained as a researcher and writer.
Checked: 13th June 2023
Review Due: July 2024