This dual-action generic product is designed to improve erection quality and sexual performance. The manufacturer, Sunrise Remedies, is a company that has earned the trust of its customers by adhering to the highest standards of quality and consistency. By using strict quality control processes, the company produces products like Super P Force Tablets which offer men safe, effective and affordable solutions to sexual dysfunction.
On our website, people can find information about the products we stock in the form of articles and blogs, written by experts knowledgeable in the pharmaceutical industry. Our online pharmacy has the largest selection of sex medications available for delivery in Australia, including products like Super P Force Tablets, with discounts on bulk purchases and no need for prescriptions.
When people buy Super P Force Tablets from our website, they can look forward to a fast service with reliable recorded deliveries nationwide. Our services allow the people of Australia to order their medications over the internet without the hassles of waiting rooms, doctors appointments and busy town centres which can all be time-consuming.
What are Super P Force Tablets?
This medication is a generic compound used to treat both erectile dysfunction (ED) and premature ejaculation (PE) at the same time. The tablets are composed of two active ingredients, sildenafil citrate (100 mg) and dapoxetine (60 mg), which work to improve overall sexual performance. Super P Force Tablets help men go the distance by improving erection quality and also delaying ejaculation reflexes.
Erectile dysfunction is a common issue for men, affecting an estimated 23% of Australian men aged 35-80, according to a study. Poor circulation is the most common cause, with factors such as high cholesterol, diabetes, and obesity contributing to this issue. The causes can also be psychological that manifest as a symptom of anxiety, depression or stress. Luckily, the sildenafil in Super P Force Tablets can alleviate the symptoms of ED.
Premature ejaculation is another common sexual issue, where men are unable to control the timing of their ejaculation. Approximately, one in three men aged 18-59 in Australia suffers from this condition. Poor lifestyle choices, such as excessive drinking and smoking, as well as stress can be the cause. Many men opt to buy Super P Force Tablets for their action in delaying ejaculation, helping them last longer during intercourse.
How Do Super P Force Tablets Work?
As mentioned, Super P Force Tablets contain two active ingredients, which together help treat both erectile dysfunction (ED) and premature ejaculation (PE). Sildenafil citrate is a vasodilator, meaning it dilates the blood vessels, improving circulation to the genital area and other parts of the body, allowing for a stronger erection which lasts longer.
Dapoxetine hydrochloride, the other active ingredient in Super P Force Tablets, is an SSRI medication which has a calming effect and can help delay ejaculation. It works by slowing down the firing of neurons in the brain, specifically increasing the action of serotonin within an area of the central nervous system. In particular, the part responsible for the spinal ejaculation reflex, thereby preventing premature ejaculation.
Aside from Super P Force Tablets, there are certain lifestyle practices that can help improve circulation, particularly to the genital area. This includes regular aerobic exercises to increase blood flow, eating a balanced diet, avoiding stress and practising relaxation techniques. Additionally, abdominal exercises such as crunches and planks can be beneficial in helping to improve circulation and strengthen pelvic floor muscles.
How Long Do Super P Force Tablets Last?
Super P Force Tablets are taken orally, with the recommended dosage being one tablet per day. The effects of the medication can last anywhere between 4 to 6 hours; however, many men have reported experiencing effects that last up to 24 hours, sometimes even longer. The onset time of this medication is listed as up to an hour but again, many men report effects being felt much sooner.
As the sildenafil in Super P Force Tablets remains in the body for up to 24 hours, it is advisable to take just one dosage containing 100 mg per day. This is to ensure that there is no risk of 2 separate dosages conflicting with one another, which can lead to an increased risk of side effects. If this dosage form does not deliver the expected results, a larger dosage amount may be necessary.
The recommended daily dosage of dapoxetine is also one tablet per day containing 60 mg, as needed, 1 - 2 hours before a sexual encounter. The effects of this ingredient last for around 3 - 4 hours. As a result, the peak concentration of both medications would occur around 2 hours after ingestion. Those who buy Super P Force Tablets would benefit from the effects of both ingredients between 2 and 6 hours after swallowing.
Are Super P Force Tablets Safe?
This pharmacy takes stringent measures to ensure the quality and safety of the medication we provide to our customers and Super P Force Tablets are an example of this. All of our generic medications, including Super P Force Tablets are FDA approved through the generic drugs program, and sourced from legitimate, regulated suppliers. Not only that, we take discretion and security very seriously.
In order to protect customers personal and financial information, our pharmacy has implemented a range of security measures, such as SSL certification using 128-bit encryption. Furthermore, all orders are discreetly packaged in unlabelled parcels. These are measures we take to protect peoples identities when they buy Super P Force Tablets or any other medication from our website.
Those who buy Super P Force Tablets should be aware they may cause minor side effects such as facial flushing, indigestion, headache, or blurred vision. It is advised to take the medication with sufficient fluids and avoid alcohol or grapefruit juice. Taking the medication with food can also help to minimise some of the side effects, especially indigestion. For a full list of all side effects, we have a patient leaflet available on our site.
What Happens if a Woman Takes Super P Force Tablets?
Super P Force Tablets are specifically targeted at men and contain two active ingredients - sildenafil and dapoxetine. Sildenafil helps to improve blood flow, while dapoxetine increases serotonin levels. This combination however is recognised to help to provide relief for three of the four main female sexual dysfunctions (FSD); anorgasmia, painful sex, and sexual arousal disorder.
The fact that the active ingredient sildenafil, which is present in Super P Force Tablets, is recognised to help with the three issues listed above, taking them is highly unlikely to cause women harm. Furthermore, as dapoxetine is regarded to be helpful in terms of controlling emotional states and sexual drive through enhancing serotonin, it is unlikely to have any adverse effects on female users.
This website also sells various medications specifically for female sexual dysfunction, such as Lovegra tablets, Lovegra Oral Jelly, and Addyi 100 mg (also known as flibanserin). These treatments are designed to help women suffering from the female sexual dysfunction conditions mentioned above. Be sure to check out our product pages for more information or speak to one of our customer support representatives.
Are Super P Force Tablets Legal in Australia?
It is perfectly legal to possess, buy, or sell Super P Force Tablets in Australia, however, it is not available over the counter in this country. This means people have to go to a doctor to get a prescription and then head to their local pharmacy. For some, who live in the outback, the nearest pharmacy can be miles away, which can be very inconvenient.
Fortunately, online pharmacies such as ours are now providing Super P Force Tablets online to customers living in Australia, allowing them to access this medication without a prescription. We are dedicated to providing our customers with a safe and reliable way to buy their medication. We especially care about those who cannot afford branded medications and others who live in hard-to-reach areas of the country.
We believe that Australians should have access to the medication they need when they need it. We understand that not everyone has the time or money to visit a doctor for a prescription. As such, we are proud to provide our customers with an easy and convenient way to buy Super P Force Tablets and other products without a prescription.
Are Super P Force Tablets Stronger than Viagra?
In terms of the active ingredient, sildenafil, both Super P Force Tablets and Viagra utilize the exact same amount, 100 mg. The only difference here is that this product is a generic version of the original, Viagra, which is produced by Pfizer. Despite having more effects than Viagra it is cheaper, as generic manufacturers avoid all the costs involved with research, development, patenting, trialling and testing, which are all rather expensive.
On top of this, the medication also contains 60 mg of dapoxetine which, as explained earlier, can delay the time it takes for a man to ejaculate. The dual action that this product offers can help men forget about their anxieties surrounding both ED and PE, helping to regain their confidence. Sometimes, the confidence boost Super P Force Tablets can offer is all it takes to tackle the underlying issues surrounding both PE and ED.
When comparing both medications, many would argue that Super P Force Tablets are stronger, due to the added effect of dapoxetine that the tablets offer. This medication has the ability to improve performance and make men last considerably longer than they would if they were using Viagra. For this reason, many would agree that it does offer stronger effects which can be beneficial to many.
Where Can I Buy Super P Force Tablets Near Me in Australia?
The simplest and fastest way to buy Super P Force Tablets is online. We provide fast delivery in Australia and complete discretion, using plain packaging. We do not display our company name or product names on the package or card statements. We even accept Bitcoin, which is considered to be completely anonymous and discreet. We also offer promotions to those who use BTC to pay for their medications.
Compared to traditional high street pharmacies, online pharmacies such as ours offer a cheaper alternative. This is because generic versions of Super P Force Tablets are less expensive to manufacture and have fewer additional costs involved. Furthermore, online pharmacies have a larger range of products available, with more choices and far lower prices in comparison to high street pharmacies.
Products like Super P Force Tablets are available from traditional pharmacies, but people will need a prescription in order to purchase them. These prescriptions tend to be expensive, with prices often up to 10 times higher than those available from online pharmacies. However, online pharmacies allow people to purchase this medication without a prescription, allowing them to access it quickly and at a much lower cost.
Where to Buy Super P Force Tablets in Australia?
Our website is a leading distributor of Super P Force Tablets in Australia. When you browse through our products, you will find Super P Force Tablets and other medications for different conditions. We have a wide selection of products and a secure payment system, allowing you to purchase with confidence that your personal information is safely encrypted.
Once everything you need is added to your cart proceed to the checkout page. When you reach the checkout page, you will have the option of paying by either Visa, MasterCard, or Bitcoin. Once your payment has been verified, your order will be processed and packaged for dispatch. You will receive a confirmation email plus a tracking ID for your delivery.
You can use the tracking ID to track the progress of your delivery on the online mail tracking website of the courier we use, all information will be in the email. Delivery will take 3 to 7 working days within Australia. Rest assured that your package will arrive in a timely manner and in discreet packaging.
We deliver Super P Force Tablets to all six Australian states: New South Wales, Victoria, Queensland, Western Australia, South Australia, and Tasmania! Our most popular delivery destinations include Sydney, Melbourne, Brisbane, Perth, Adelaide, Gold Coast, Canberra, Sunshine Coast, Wollongong, Hobart, Geelong, Townsville, Cairns, Darwin & Toowoomba!
Buy Super P Force Tablets at www.kamagra4u.com and turn up the heat in the bedroom.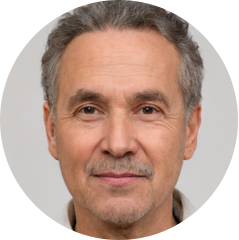 Reviewed by:
Upon graduating from Macquarie University in Sydney with a master's degree in writing and English literature, Dr Coleman initially specialized in content writing. Rubens passion for the medical industry grew from the years of experience he gained as a researcher and writer.
Checked: 13th June 2023
Review Due: July 2024