Terms and Conditions
Welcome to Australia's leading supplier of effective sexual dysfunction treatments. This document outlines the terms and conditions for using our online pharmacy. All of the information withheld in this document pertains to all products on our website, including erectile dysfunction treatments, premature ejaculation treatments, and all female sexual dysfunction treatments. By using our online pharmacy, you are agreeing to the following terms and conditions, and you acknowledge that you have read and understand these terms and conditions.
All orders and deliveries are subject to our online pharmacies terms and conditions.
Everyone using our services must be over the age of 18. If it is discovered that someone under the age of 18 has made a purchase from our website, legal action may be taken.
All medicines purchased through our online pharmacy must be used in accordance with the instructions and warnings provided on the product label, as well as any additional instructions or warnings provided by our professionals.
You must not use our online pharmacy to purchase medicines for any person other than yourself, unless you have explicit written permission from that person to do so, or are their primary caregiver.
We will not accept any returns or refunds for products purchased through our online pharmacy unless the product was faulty or damaged when received. If upon review we find a refund is appropriate, we will ask that the previous product be destroyed, as we cannot accept returns on pharmaceuticals.
We reserve the right to refuse service to any user for any reason. A charge back against a credit card payment is a perfect example of a reason we may refuse future purchases.
We will not be held liable for any damages or losses caused by the use of our online pharmacy, including but not limited to any losses caused by incorrect or incomplete delivery of products.
You must not attempt to interfere with, or circumvent any of the security features of our website, or attempt to access any areas or features that are not intended for use by you.
Any medication purchased from our website is to be used by the patient making the purchase. We do not condone the resale of any product sold here.
Anybody who chooses to purchase medication from our website should have a correct diagnosis from their physician before purchasing a medication to treat the problem.
We reserve the right to modify or update these terms and conditions at any time, without notification to previous clients. Please check back to this page occasionally for any important updates to these terms.
By using our online pharmacy, you agree to the above terms and conditions. If you do not agree to these terms and conditions, you may not use our services. We cannot take any responsibility for those who have disregarded the terms and conditions we have laid out for those using the services available at kamagra4u.com.
For anyone who has questions about our Terms and Conditions, please visit the Contact Us page to speak with our customer service team. To learn more about these services, browse the About Us page. We also have regularly updated blogs where clients are able to keep updated on our products, and ways to naturally improve their sexual health and wellbeing.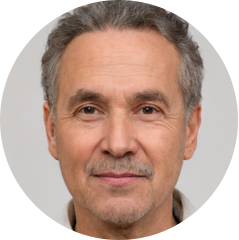 Reviewed by:
Upon graduating from Macquarie University in Sydney with a master's degree in writing and English literature, Dr Coleman initially specialized in content writing. Rubens passion for the medical industry grew from the years of experience he gained as a researcher and writer.