Natural Viagra is an alternative, herbal supplement that some men prefer to use over some of the more well-known medications such as Viagra. Natural Viagra supplements are supposed to help with libido as well as erectile dysfunction. Lots of new natural Viagra products have come on to the market, and we're going to have a look at how they compare.
Who is Natural Viagra Used by?
Natural Viagra products are used by men who have been struggling with certain elements of their sexual health. If you are worried about a lack of sex drive or if impotence is affecting your ability to have sex with your partner, then it's time to think about ways you can take action to treat these issues. It is thought that around 52% of men over the age of 40 suffer with some form of erectile dysfunction. As it's such a common issue, many products have been developed to help treat the symptoms.
Does Natural Viagra Work to Treat ED?
Erectile dysfunction is caused when there is a lack of blood flow to the penis, which means some men can't achieve or sustain an erection, even if their sex drive is high. The extracts contained in natural Viagra products aim to boost blood flow, allow blood vessels to relax, increase libido and increase testosterone production. Medicinal Viagra contains the active ingredient sildenafil, which is a phosphodiesterase type-5 (PDE-5) inhibitor. PDE-5 inhibitors stop active cyclic-GMP (cGMP) from being degraded, which causes muscle relaxation and vasodilation, and this results in a sustained erection. Some people don't like using pharmaceutical medications however, and want to opt for a natural alternative, such as Vigrx, Maca extract, or Rhodiola rosea. The extracts within these supplements can in theory help to treat some of the issues that cause erectile dysfunction, however none of them will directly inhibit PDE-5. Natural Viagra products are perhaps more suited to milder cases of erectile dysfunction, or potentially even symptoms caused by psychological issues such as performance anxiety.
Natural Viagra itself isn't a specific product. It is a category of supplements that all use the term 'Natural Viagra' to associate themselves with the success of Sildenafil based medications, and therefore promote themselves as a genuine alternative treatment for erectile dysfunction. Some of the products that call themselves Natural Viagra are:
Rhodiola rosea - this perennial flowering plant is used for the treatment of several disorders, such as anxiety, depression, and erectile dysfunction. In relation to erectile dysfunction, anecdotal evidence has suggested that not only does it treat the symptoms of impotence when taken long-term, it also can increase libido and response to orgasms.
Maca - this root vegetable has been used for centuries to combat loss of libido. Fortunately, it has been proven to also treat mild erectile dysfunction. In systematic review of scientific studies into the effects of Maca on sexual function, it was found that 2 randomised clinical trials showed some form of improvement in terms of erectile dysfunction, however the majority of trials did not meet their inclusion criteria for validity or did not show any significant improvement. The authors stated that no firm conclusion could be drawn from the review as there are far too few, and each has too few participants.
Red Ginseng - this extract is grown in Asia, and in particular Korea, and is known for increasing libido, and treating erectile dysfunction. The way in which it does this is by increasing the release of nitric oxide, which is an essential component in achieving and maintaining an erection, as it increases the flow of blood to the penis. A systematic review found some evidence that it was effective in treating the symptoms of erectile dysfunction, however it was noted that 'more rigorous studies are necessary'.
Ginkgo Biloba - this popular herbal supplement is commonly prescribed by herbalists involved in Chinese medicine for sexual disorders such as low libido and erectile dysfunction. Similarly to Red Ginseng, it is thought to increase the production or effectiveness of nitric oxide, which in turn increases the blood flow to the penis, which encourages harder and longer lasting erections. There have however been mixed results, especially in studies that measured the effectiveness of this supplement in relation to .
How Long Do Natural Viagra Effects Last?
The length of time varies from product to product, and as supplements aren't regulated by government health agencies such as the FDA, there are far fewer clinical trials which have validity. This makes it difficult to ascertain how long the benefits last for. Supplements are different to medications as well in the sense that they need to be taken over an extended period, usually about 2 months, before any benefits can be observed. The theory behind natural Viagra products is that the extracts in the supplements build up in your system over time, which promote your sexual health and then you should experience an overall or general benefit. So, it's difficult to say how long it lasts, as it doesn't necessarily have the same mechanism of action or bioavailability of medications which contain active ingredients such as sildenafil.
Natural Viagra Dosage Guide
The dosage for each natural Viagra product will vary, however supplements need to be taken every day for several weeks before any improvement to be seen. If after 2 months you do notice improvement in aspects of your sexual health and want to continue with this treatment method, then you will need to continue taking the supplements long term, rather than just before engaging in sexual activity.
Natural Viagra Side Effects
As these products aren't as strong as medications for erectile dysfunction, some will also not have strong side effects. However, side effects certainly are present, and the below are the reported side effects for the natural Viagra products that we have mentioned -
Rhodiola rosea - the side effects for this product are generally mild, and include the following:
Headache
Stomach upset
Drowsiness
Dizziness
Difficulty sleeping
Maca - this natural product is not known for having significant side effects, but the following have been reported:
A change in hormones - if you have a hormone sensitive condition, you should not take Maca.
Change in thyroid function
Stomach cramps
Change in mood
Insomnia
Red Ginseng - this product is known to have some side effects due to its almost caffeine-like nature, such as:
Insomnia
High or low blood pressure
Increased heart rate
Loss of appetite
Diarrhoea
Ginkgo Biloba - there are usually mild, but also some potentially serious side effects with this extract, such as:
Stomach upset
Headache
Dizziness
Allergic skin reactions
Increased risk of liver and thyroid cancers
Is Natural Viagra Safe?
There are so many natural Viagra products on the market that it would be impossible to say if they are all safe or not. As they are not government regulated, they will not have the same safety profile as pharmaceutical medications. If natural Viagra products have been made following the correct guidance and the ingredients have been tested for quality and safety, then they are most likely safe to take as long as you are not allergic to any of the ingredients listed.
Benefits of Natural Viagra
There are some benefits to taking these types of supplements. People who are involved in alternative medications often profess that these supplements have fewer side effects than traditional medicines, produced in pharmaceutical-grade conditions. However, this cannot be earnestly taken as factual, as there are very few high-level scientific studies on the benefits of these products. Regardless, if there are fewer side effects it is undoubtedly related to the weaker effects of the supplements themselves. Unfortunately, if the supplements were as effective as the manufacturers profess them to be, they would be FDA regulated and available on prescription.
Natural Viagra vs Kamagra
PDE-5 inhibitors, such as Viagra or Kamagra are the first-line treatment option for most men with erectile dysfunction, even if the underlying cause differs from person to person. As there are so few studies with any validity looking at the benefits of natural Viagra, testaments to its efficacy are mainly anecdotal. Additionally, supplements need to be taken long term, every day, which can cost a lot of money. Whereas Sildenafil based medication only need to be taken when you are going to have sex. There have been many valid studies through the initial development and manufacture of Viagra and since it has been in circulation, and the results are overwhelmingly positive. For these reasons, we would suggest sticking with a government regulated medication such as Kamagra, which has a proven track record. You can buy it without a prescription from our online pharmacy based here in the UK.
The Conclusion About Natural Viagra
The conclusion is… inconclusive. There are not enough clinical trials to assess the true efficacy of natural Viagra products, and the evidence that is available doesn't look so favourably on them. For products that truly work, visit www.kamagra4u.com, where you can purchase safe, effective medications discreetly delivered to anywhere in the UK.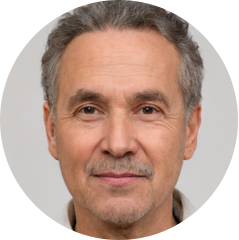 Reviewed by:
Upon graduating from Macquarie University in Sydney with a master's degree in writing and English literature, Dr Coleman initially specialized in content writing. Rubens passion for the medical industry grew from the years of experience he gained as a researcher and writer.
Checked: 13th June 2023
Review Due: July 2024